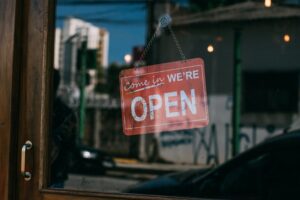 We are an independent body representing businesses in East Anglia, helping to create a thriving business environment for both new and existing businesses.
We are a small but very effective group of business owners and representatives.
We promote the area as a desirable location for business development opportunities and economic prosperity, and aim to provide a regular open forum for the discussion of local business issues.
Through arranging regular business networking meetings with other like-minded business owners and working with other Chambers of Commerce and business organisations, we ensure that local businesses have a voice and that our business interests are represented within Town and District Council Committees.
We proactively learn about and refer each other's business and are committed to growing our membership base. We are looking for like-minded individuals who are serious about growing their business to join us and make, what is becoming a very powerful networking group, even stronger.
Typically, each meeting brings together 15+ professionals, tradespeople and business entrepreneurs, and over time we build a trust and understanding in each other, to the point that we feel comfortable exchanging introductions and recommendations.
The East Anglian Business Group is completely independent, and unlike some other networking groups there is no pressure to pass referrals (experience tells us that business will happen naturally!), and you're just as likely to find suppliers, business partners and friends as new clients.
If you run your own business or work in a local business in these areas why not come along and say hello – it would be lovely to meet you.